Lancaster Improv Players Code of Conduct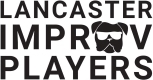 The LIP Code of Conduct document is required reading for every member of our community. It is only five pages and it is vital that everyone sees what is in it. LIP wants to ensure that everyone feels safe, welcomed, and accepted in its spaces and at its events. This document details how our community members at every level are expected to treat each another, what types of behavior are unacceptable for our community, and what rights every member of our community has with regards to their work and comfort level. It is not meant to scare you or because we expect poor behavior from anyone! We have these policies in place because we have created a space where everyone is welcome and free to create without fear of discrimination or harassment. We want everyone to know that they are protected and if any concerns are brought to us, they will be heard and responded to accordingly.
Most of the information contained in the Code of Conduct is pretty self-explanatory. Even so, it is important that we are all on the same page about these policies, and thus we require all our community members to acknowledge that they have received, read, and agreed to abide by this document.
Click here to review the Code of Conduct (version 06-26-2019) as a PDF
To sign the Code of Conduct digitally, please complete the following Google form: LIP Code of Conduct Acknowledgement