Click here to stream live or watch recent shows.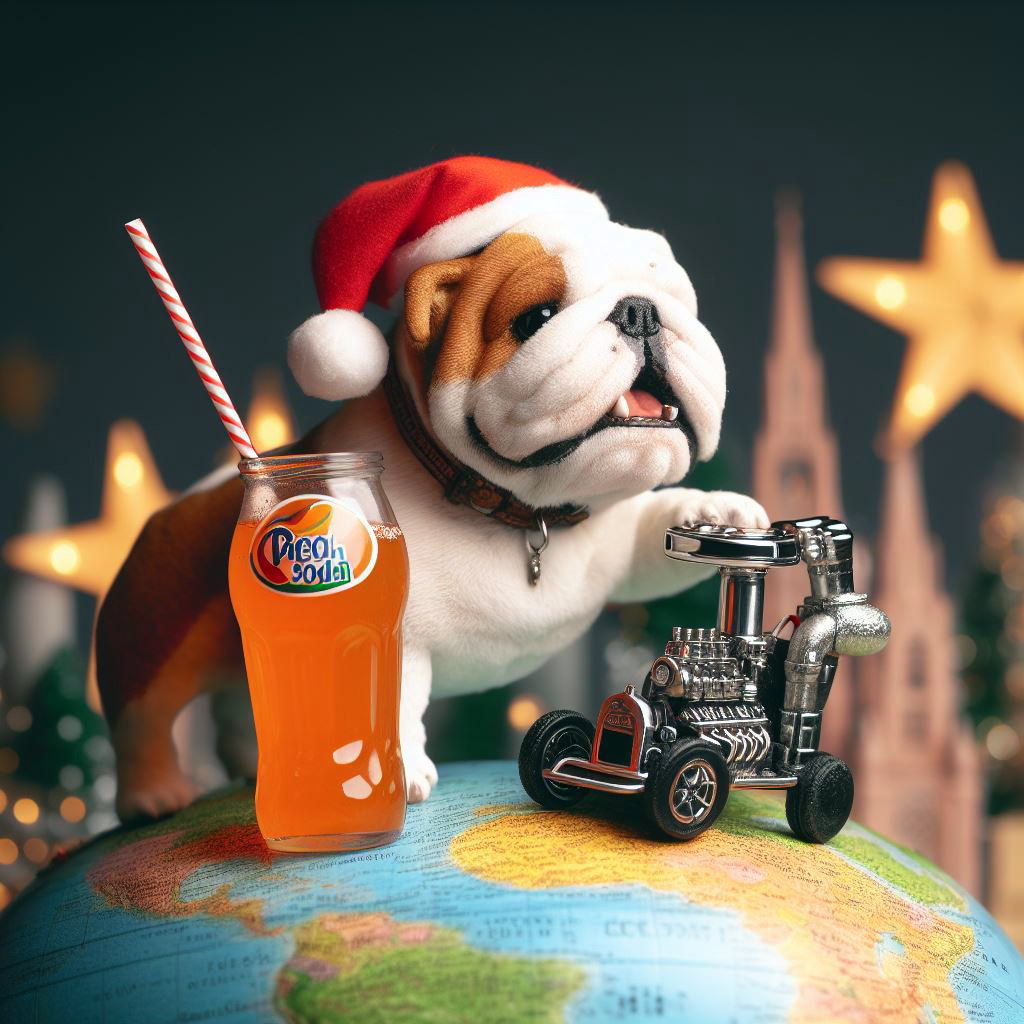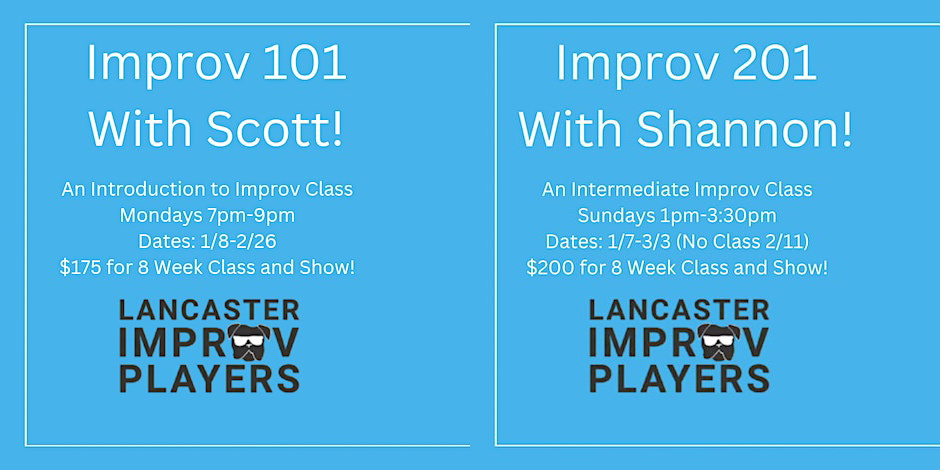 Improv 101: This is an 8 week long class that will teach the fundamentals of long form Improv Comedy. Topics covered include agreement with a scene partner, character creation, listening as a character and an actor, and exploring the worlds created in scenes.  Class Schedule: This class runs Mondays from 7pm-9pm on the dates 1/8, 1/15, 1/22, 1/29, 2/5, 2/12, 2/19, and 2/26 . There will be a class show following the final session of the class. That class show will be Saturday March 2nd!
About the Teacher: Scott Harvey began attending early Lancaster Improv Players' shows in 2015 before joining the troupe himself in 2018. Scott was one of LIP's first students and has since completed LIP's full curriculum. He coached LIP's First Friday team "Minimum Rage/First Base" through both the pandemic and the Before Times.

Improv 201: This 8-week long course focuses on the more advanced skills of long-form Improv. Students will learn skills which include game of a scene, second beats, heightening, and advanced character work. This class focuses on teaching a ton of scene work skills and will help improvisers think beyond the scene they are in.  Class Schedule: This class runs for two and a half (2.5) hours for eight (8) sessions on Sundays from 1pm-3:30pm. Those dates are 1/7, 1/14, 1/21, 1/28, 2/4, (NO CLASS 2/11 for the Superbowl), 2/18, 2/25, and 3/3. There will be a class show on Saturday 3/8 at 5pm.
About the Teacher: Shannon Maguire has been performing for 9 years, the first 4 with her college team, Mad Cow Improv from Elizabethtown college. For the past 5 years, Shannon has been performing with Lancaster Improv Players and coaches the short form house team Lip Service and co-coaches our touring company team.

About Us
Lancaster Improv Players (LIP), founded in 2015, has performed throughout Pennsylvania.
LIP became an independent nonprofit organization in 2019. 
We opened up our first improv theater at 10 S. Prince Street in August 2019.
In May 2020, we moved nearby to our present location at 16 S Prince Street in Downtown Lancaster, Pennsylvania.
LIP teams perform on our stage weekly.
We offer an entertaining mix of long- and short-form, crafting an unforgettable experience for the audience!
Lancaster Improv Players gives back in many ways, find out more: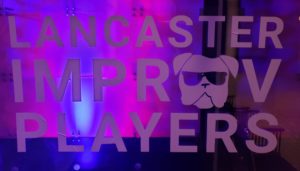 Lancaster Improv Players is a 501(c)3 nonprofit formed in Pennsylvania. We are based out of our theater in Lancaster, PA. Please consider donating to support our work
Latest Update
Hi folks,
Lancaster Improv Players has shows going 3 weekends a month and we want to see you! The best way to stay on top of what's coming up, be it shows, classes, or our Touring Company's appearances is via our mailing list, sign up below to keep in touch.
Much love,
The Lancaster Improv Players